Pacific Electric's Rio Vista Shelter Then & Now
By Steve Crise
The Rio Vista shelter was once situated along the west side Vineland Ave just a few feet south of Aqua Vista Street in North Hollywood. The wooded shelter probably dates as far back as the original building of the San Fernando Valley line in 1911. The shelter served the Pacific Electric Railway faithfully until the line was abandoned on Monday, December 28, 1952.
At some point after the line was abandoned by the P.E. some hearty railfans made a heroic effort to preserve the shelter and moved it to an area inside Griffith Park that is now known as the Travel Town Museum.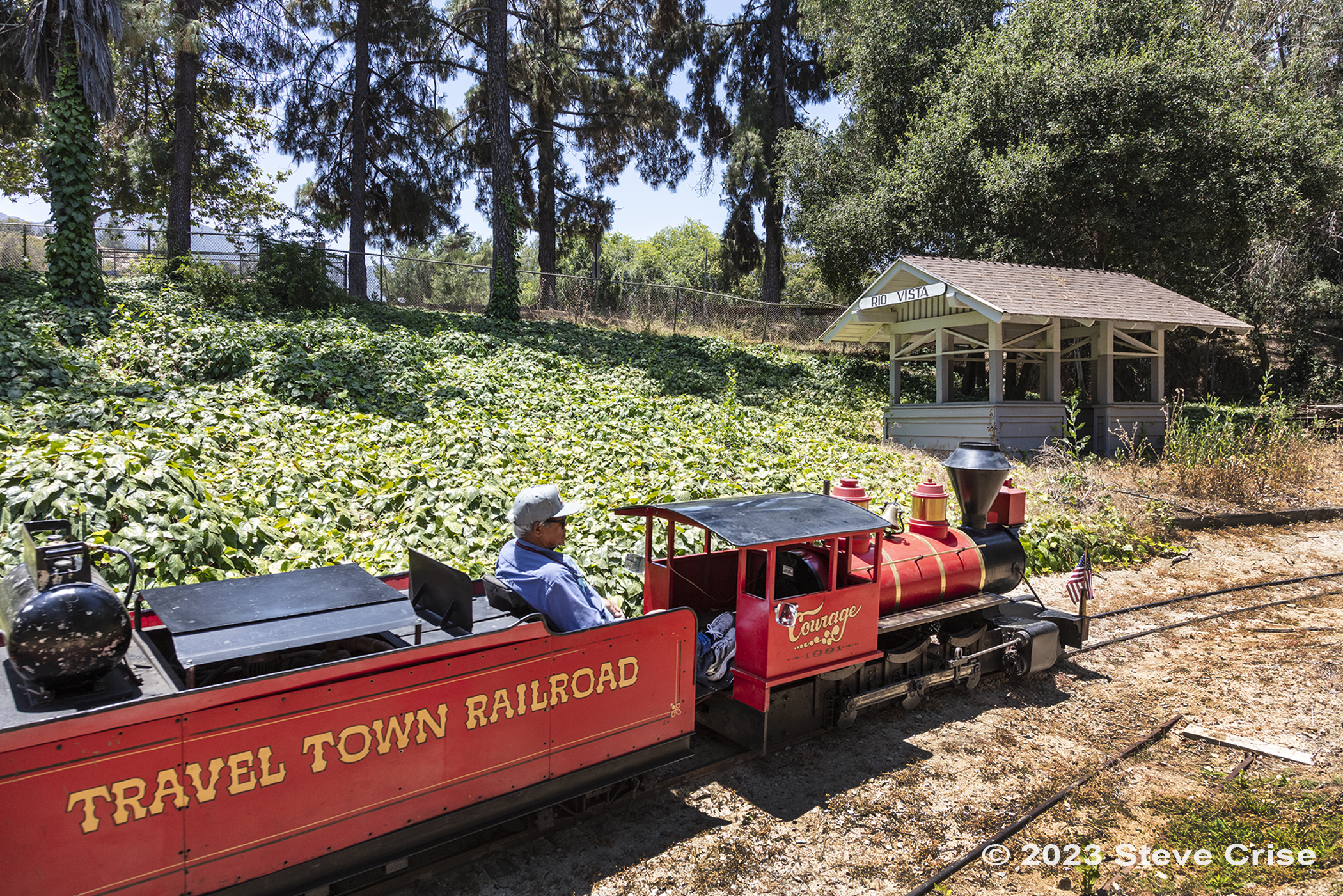 It is within the confines of the Travel Town Museum that the Rio Vista shelter still see daily passenger train operations albeit on much a smaller scale, 16 inch gauge track to be precise.  The locomotive is not electrically driven but instead is propelled by a propane motored replica steam locomotive named "Courage". For practical reasons the motor is hidden away in the tender and provides the tractive effort through a hydraulic transmission inside the locomotive that moves the train along its large circular route that runs around the museum grounds.
The shelter is not a regular stop on the line nor is it even a flag stop on the Travel Town Railroad, but at least it survives in relatively good condition and can at least boast that might be the one and only surviving Pacific Electric shelter in Los Angeles that still see regular passenger service even if the train no longer make a stop there.